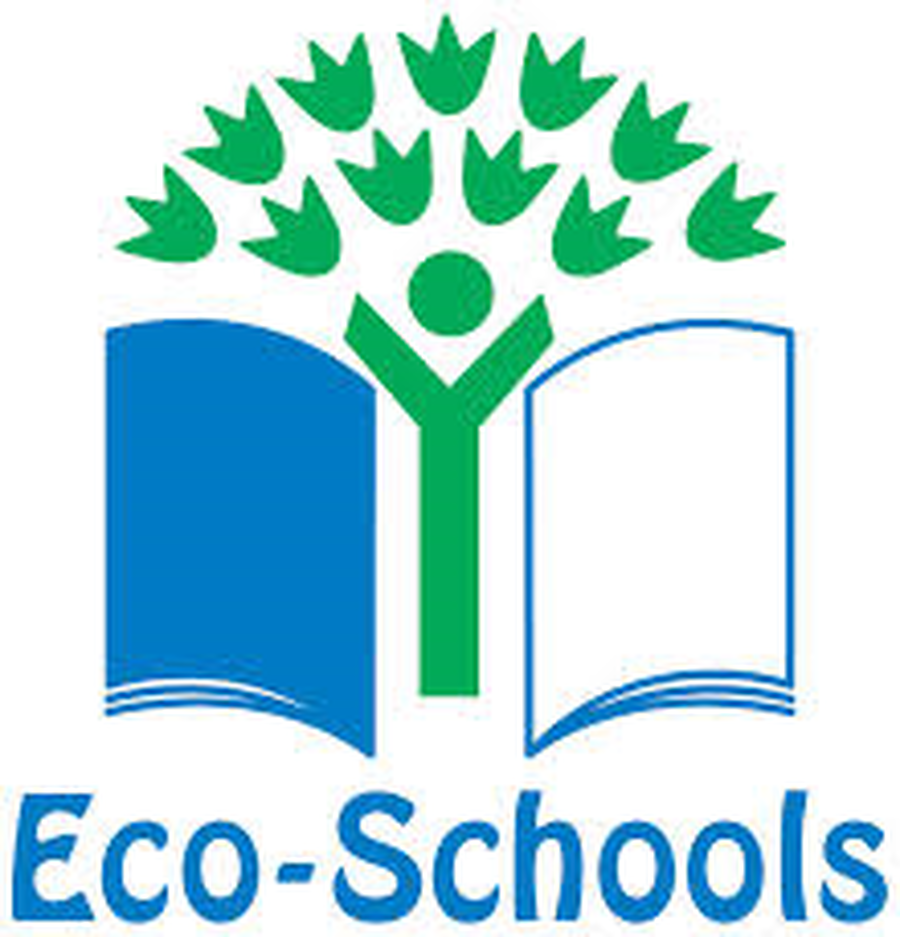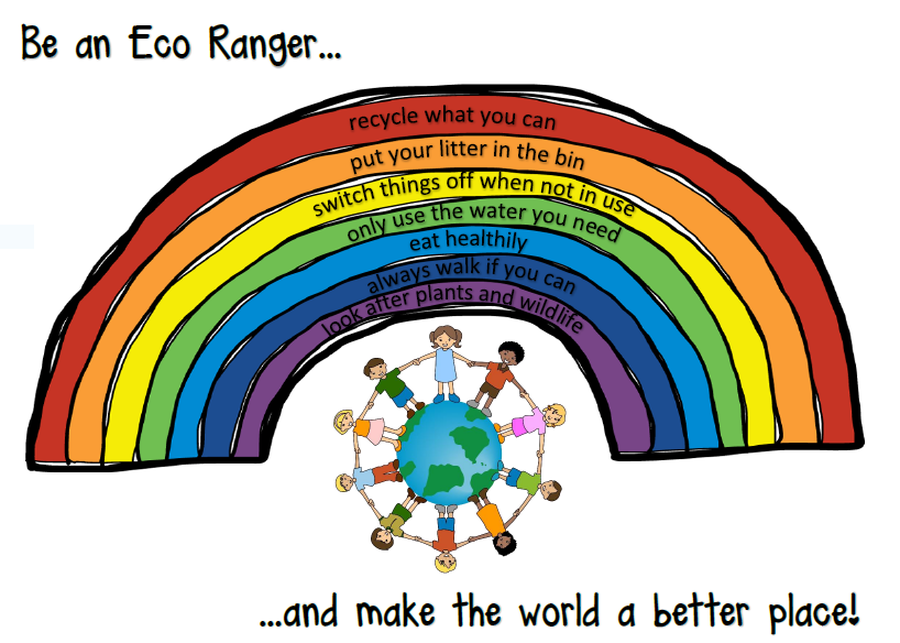 The Eco Team meet every half term to look at how to make our school and community a more environmentally friendly place. The team always works in conjunction with the whole school, with the class reps sharing ideas from their peers at our meetings.
If you look around school hopefully you will spot a copy of our school Eco Code which was created by the children and helps to remind us of all that we do to make our school and community a better place.
We are currently proud to have gained our 5th green flag award. To gain this we needed to show that we worked on the Eco School's 9 key topics. These are energy, biodiversity, school grounds, healthy living, transport, litter, water, waste and global citizenship. We cover the topics in different ways so, for example, this year, as part of our global work, the children learnt the importance of the work of Fairtrade. Amongst other things they learnt to recognise the logo and know that buying items with the logo on will help farmers' children to receive education and get medicine when they are poorly. We also raised £89 for the Fairtrade Foundation.
Through our waste work we encourage people to recycle what they can and through our Teracycle campaigns we recycle any brand of biscuit wrappers, any type of pen, Ella baby food pouches and a selection of cleaning products. This raises money for our school fund and so far we have raised an astonishing £846.02! We also collect stamps –to support the Royal National Institute for the Blind and we collect unused spectacles for Vision Aid Overseas which recycles or re-uses the glasses in developing countries.
Sometimes we run Eco-School competitions. Last year we had a competition to see who could design a poster to encourage people to recycle plastic and help protect marine life. Our posters got shown on the SEALIFE Trust Facebook and Twitter pages – which really helped to promote our message and hopefully helped to save some turtles from the danger of plastic!
Our next big project was a joint project with the Children's Government to raise money for a toilet twinning charity. We raised enough money through activities like 'where will the chicken poop?' and 'blue for loo day' to fund the building of a toilet block for a school in Malawi and toilets for a project in Tanzania.
News: Autumn 2018
We have been lucky to have such an enthusiastic and active Eco team this year! They have been great at spreading messages about how and what we can recycle and helping remind others how to save energy by turning off unneeded items. At harvest festival time, they encouraged everyone to place coins on a map of Africa to help support our Tanzanian Thrive Charity, and we raised an amazing £194 to help support their very valuable work. More recently, the children wanted to make people aware of the problems that unsustainable palm oil can have on destroying valuable rain forests. The children were very keen to hold placards up to inform people as they came to school and they created some thought provoking posters to help with this. They realised it is not as easy as saying do not buy palm oil, as sustainable palm oil can be better than soya or other alternatives. To help with this we posted an ethical palm oil shopping list on Dojo (thanks to one of the group and his mum for the useful list – lots of people were relieved to see it meant they could still eat some of their favourite chocolate spreads!). It would be great if you could help out with the recycling campaigns that we have posted on Dojo and we hope you have a "green Christmas" and look forward to sharing more of our good work with you next year!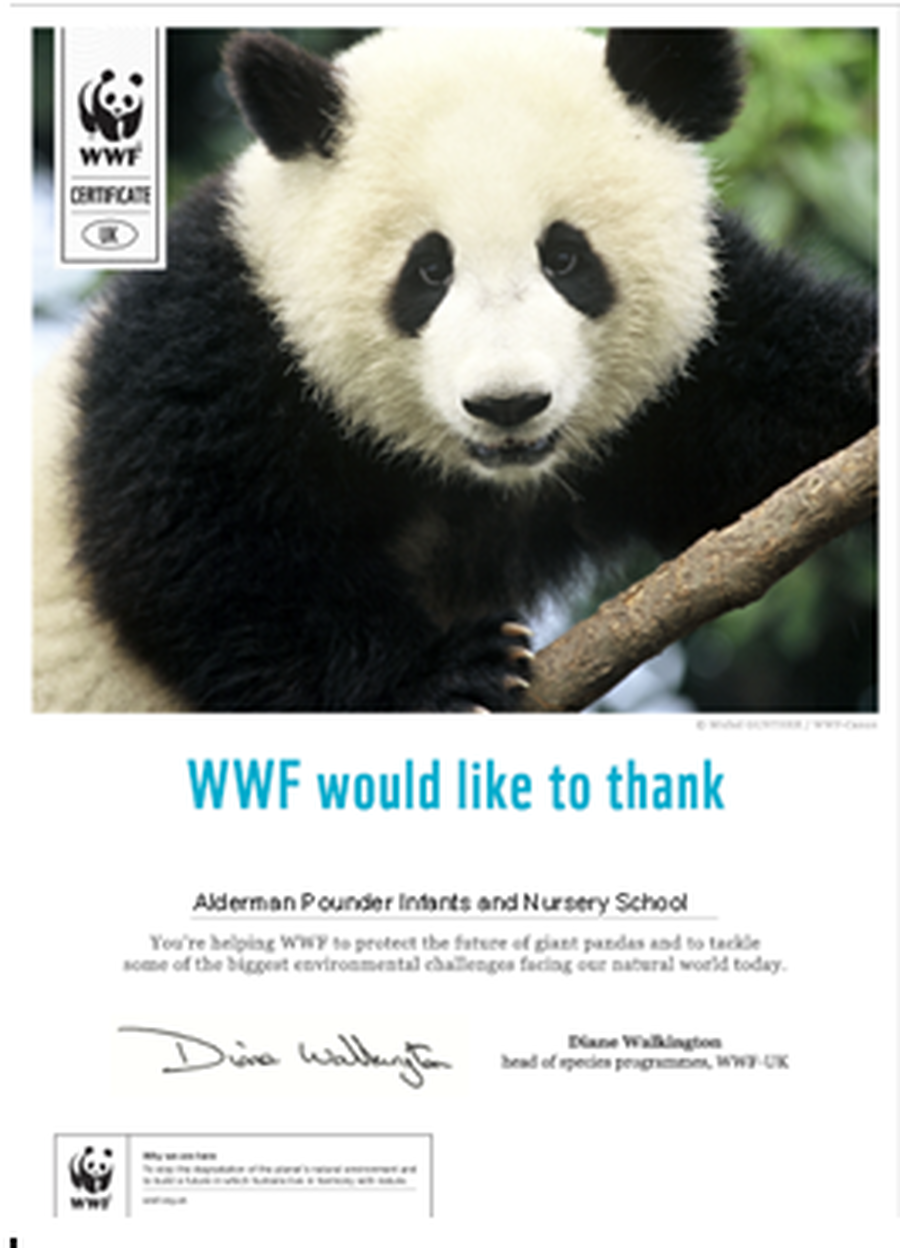 News: Spring/Summer 2019
Over the spring and summer term the eco team ran a number of successful campaigns – we had a Fairtrade raffle, made Fairtrade cakes and generally raised awareness about the importance of Fairtrade.
Over the Easter holidays we encouraged people to make a mini garden in a recycled container competition and we were really loved seeing all the entries that appeared in the potions station after the holidays. It was certainly tough to judge which the best entries were!
In May we also followed the Living Streets Walk to School campaign and on Tuesday May 21st we held a "Shoesday" where we encouraged people to travel actively to school. Our analysis shows this had a big impact! Compared to our baseline results it was clear that lots of children had chosen to come to school in a more carbon friendly way. We also coloured in the 5 toes on a carbon footprint green every time we made an eco journey.
In May we also launched our new eco-code It was devised by combining ideas from all the classes in school, including Nursery. What was really great, was that so many classes, wanted to mirror our school logo by having a tree central to the design! We looked at all the eco statements on it in school and thought about how following them can make us more environmentally friendly.
We have also continued to promote our recycling campaigns and we are particularly impressed with the response to our new campaign to collect and recycle crisp packets.
So it has been a busy couple of terms and now we have our green flag assessment date on 11th July 2019 to look forward to! I am sure that the eco team will do us proud as they have been very proactive in all our campaigns this year!