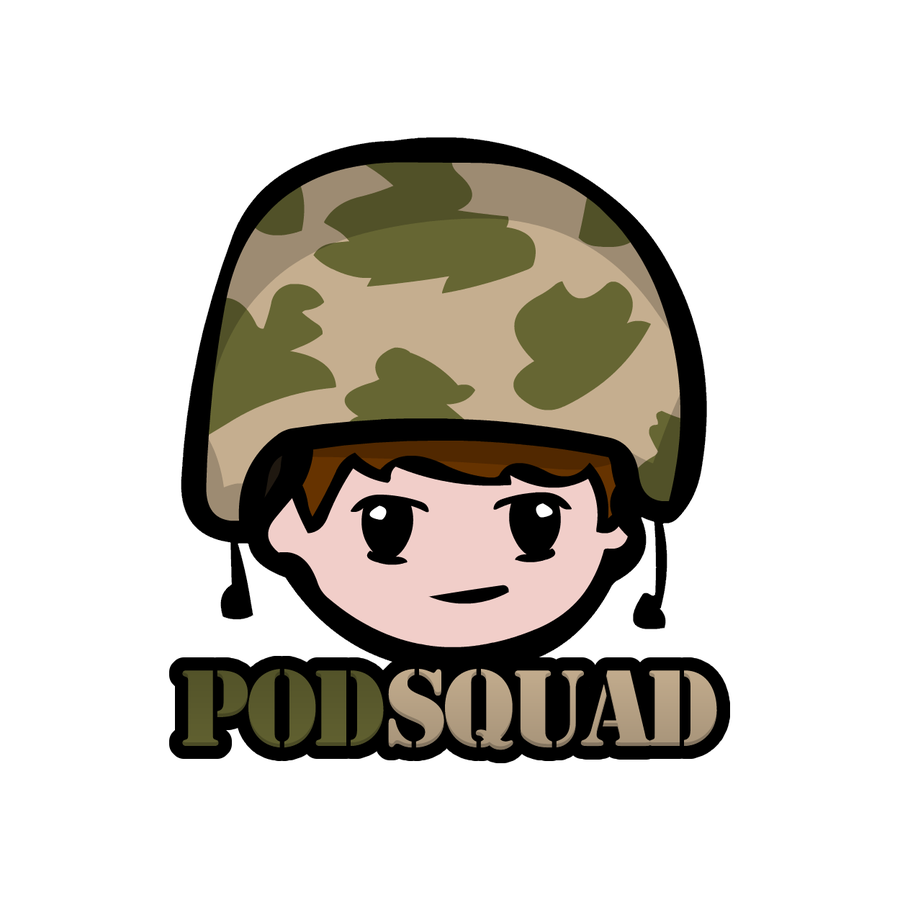 Our aim is to provide our service children effective support as they face challenges that often go beyond the experience of the majority of families and children in the UK.
Pod Squad offers a safe haven where children can have time to express themselves out of the classroom environment through structured play activities and where they are offered lots of support not only via our Pod Squad Leader but their friends as well.
The children enjoy a variety of activities and challenges, designed to help them have fun, as well as opportunities to talk about things they want to share.
"I like sharing my ideas and taking Sgt Jam home," says Lilly.
Ava: "I want to go to Pod Squad everyday!"
Aimee: "We listen to each other and try to help our friends if they are missing daddy/mummy."
"I love Pod Squad because we do fun activities!" says Aisha.
"I like that we talk when we are sad"
"I like doing the craft"
"We play with HappyLand and the army toys"
"We have chill out time in the sensory room"
Relaxation is good for our children's emotional health; it gives them a chance to explore their feelings and supports their development of communication.
Each year we have a Camo Day. The whole school takes part. We have a team of people from our local barracks who, with our Pod Squad Leader's help, organise a day of fun activities for all.
We learned how to march smartly, showing good listening skills.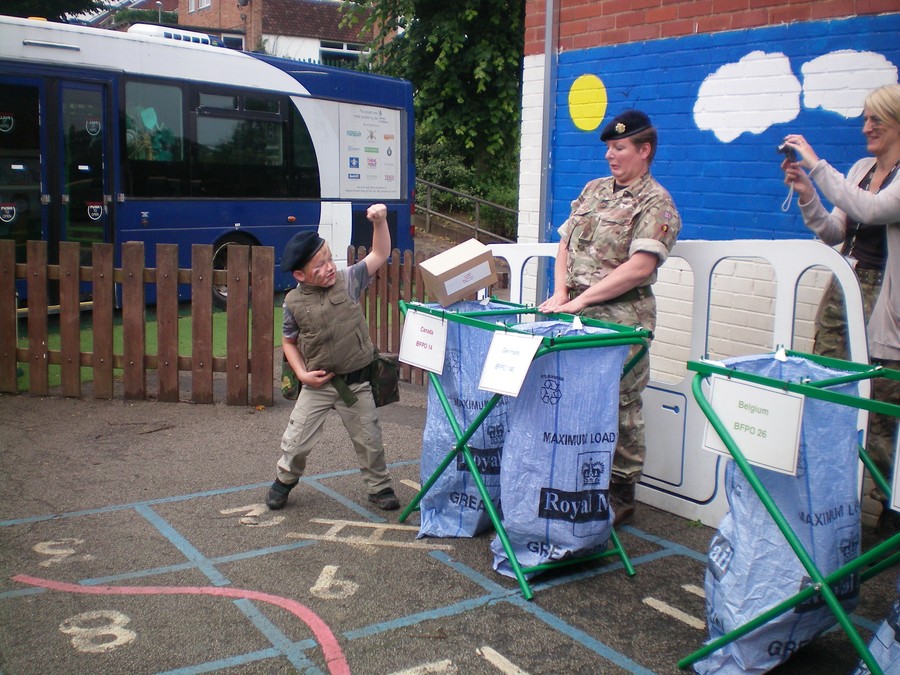 We do a variety of activities, such as a sorting activity in a make-shift post office.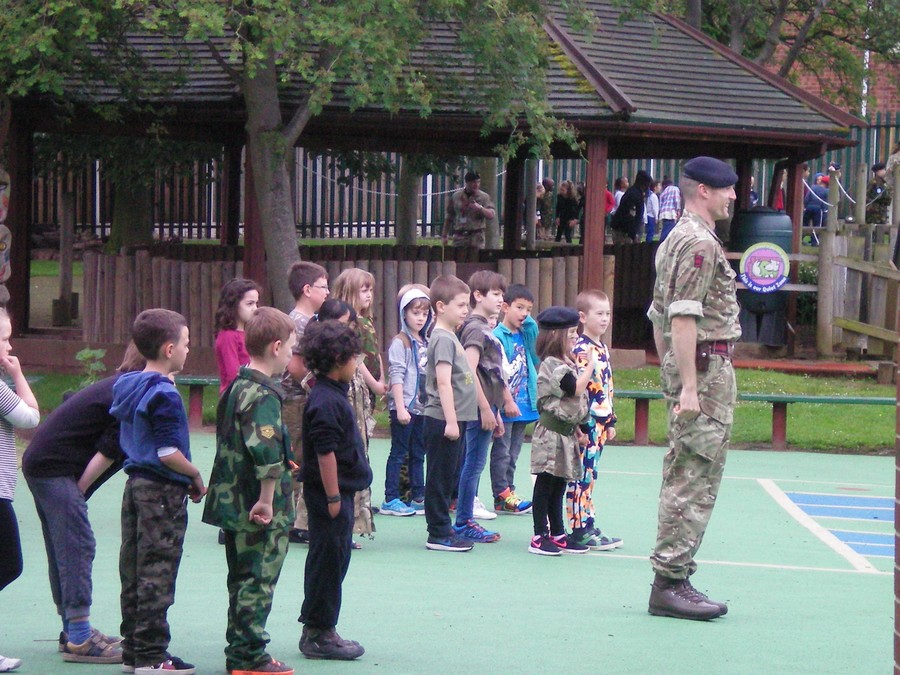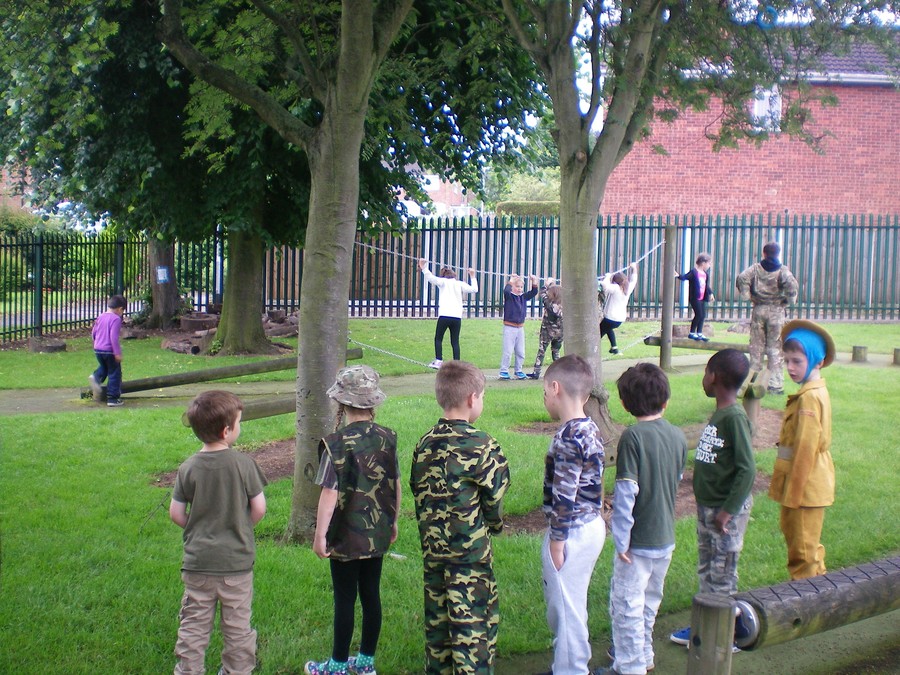 We complete an assault course.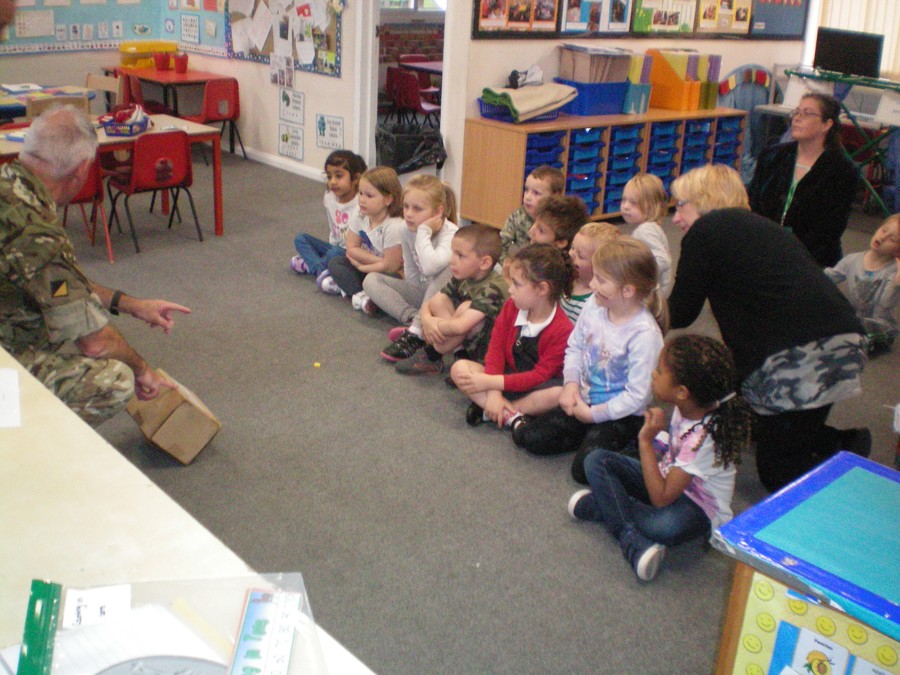 We can the opportunity to interview a soldier and even eat our dinner out of mess tins!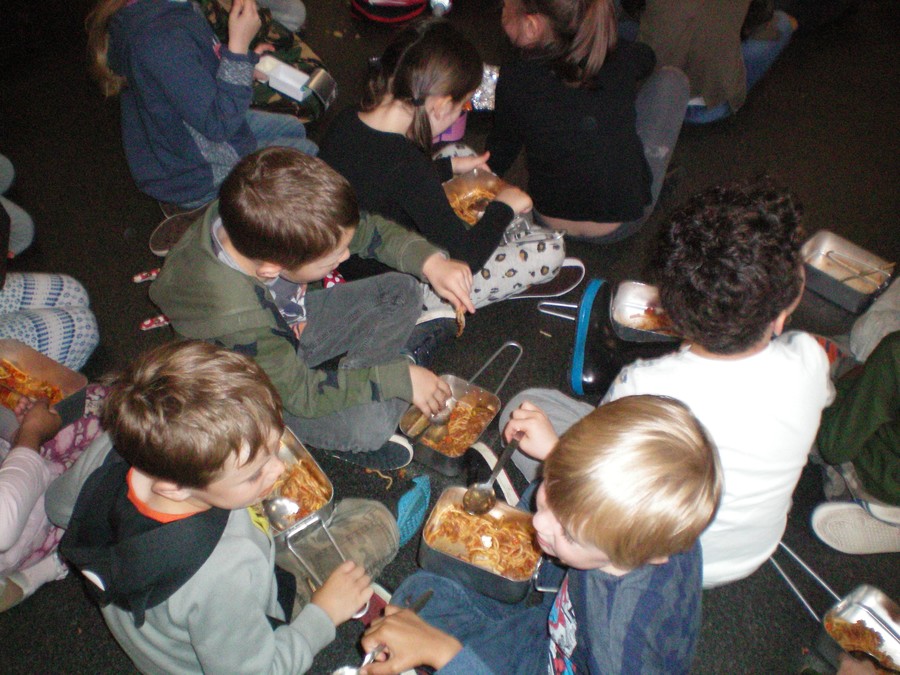 The whole day helps us all to appreciate the many different roles some of our parents, and others, have within the military. Another group of 'People Who Help Us'.
It is also an opportunity to donate towards The Soldiers Charity.
All in all it is a brilliant day, whatever the weather!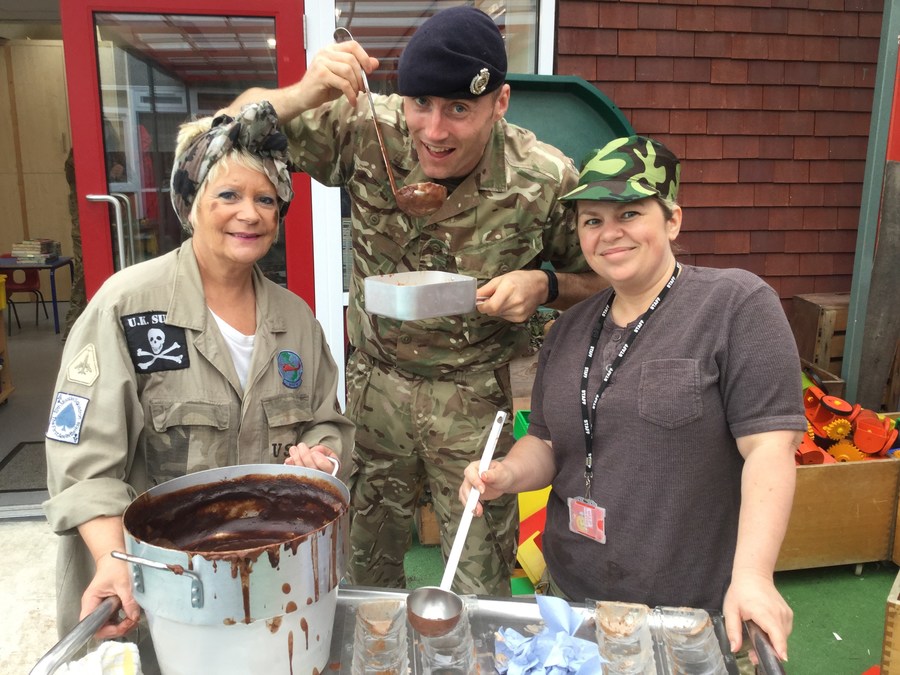 SCISS
Service Children in State Schools
SCISS is a national group of primary and secondary heads working together to influence and advise the MoD, DfE and LAs on national policy issues regarding the education and well-being of Service children in schools in England and to develop and disseminate an informed national perspective about the issues facing those schools and local authorities which serve them.